COMFORT - QUALITY - TRADITION
We truly believe in superior residential and commercial design. It's not hard to boast about 35 years of home improvement when comfort, quality, and tradition are staples to our communities.
It is our job to make tough transitions easy with artistry and professionalism.
CEO James Bealon founded the EZ Runer Remodeling in April of 2001. EZ Runer is a full service plumbing and heating contracting company, installing eco-friendly plumbing, & heating systems. Proudly our experience spans over all phases of construction: plumbing, heating, design and renovations. Whether it is a commercial or residential project, our staff of 20 full-time employees is trained to do an exceptional job. 
We are a NY State and City MWBE certified company. We also hold master plumbers' licenses in NYC and Westchester County areas. All employees are HPD certified for lead safe work practices. Also OSHA certified for safe work practices.
We have done work for owners, property managers, project managers, and architects. With our innovative designs, we can make your kitchen, bathroom, or entire living space look amazing and increase the overall equity of your home or property.
NYC Master Plumber License #1855
Westchester Master Plumber License #1166
NYC General Contractor License #33969 
NYS Certified Backflow Tester #9682
Install, repair, and maintain pipes, valves, fittings, drainage systems, and fixtures in commercial and residential structures.
Installations of cabinets, doors, frameworks, floors, or other wooden fixtures used in buildings, using woodworking machines, hand tools, or power tools.
We consult with clients and architects, following blueprints and designs to successfully remodel buildings.
Work on systems that control the temperature, humidity, and air quality of enclosed environments.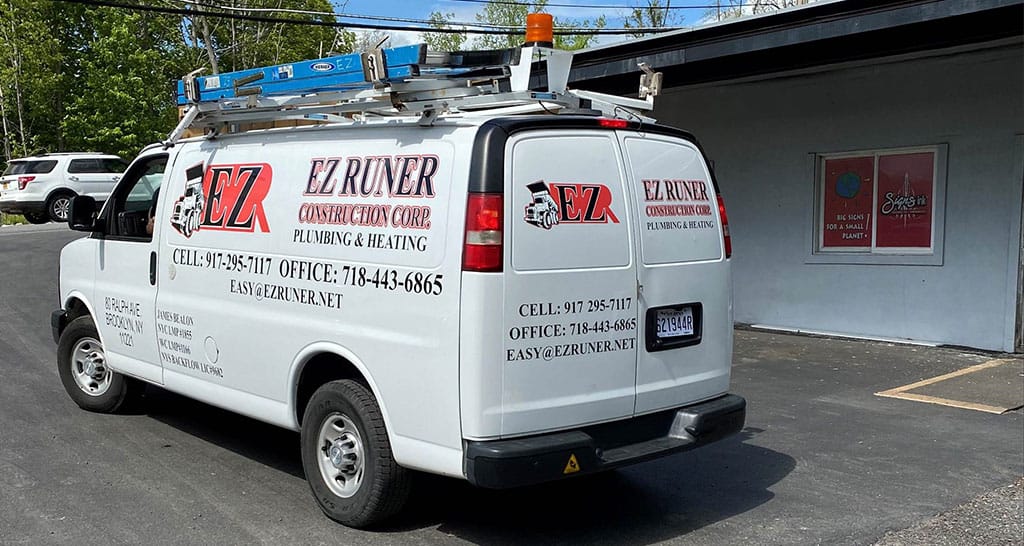 Turnaround time on all jobs is dependant upon the unit. Boiler installations can range from 2-3 days. Water heater installation can be done in one day. No matter the turnaround time, satisfaction is certain.
Most often a proper insulation job can save you money alone. We take it one step further with High efficiency boilers and indirect water heaters. Double insulated windows, and low water consumption faucets and showers top-off your eco friendly experience with Ez Runner Remodeling. Saving energy is simply the responsible, smart thing to do for the environment and us.
EZ Runer Construction Corp. Working with Care and Compliance
At EZ Runer Construction Corp, the safety of your home and your loved ones is our primary concern. Not only do we focus on supplying your family with eco friendly and natural gas to safely heat your home, we place strong focus on being compliant with Local Law 152 New York City. This means that not only do we safely heat your home, provide ongoing heating services for you and your family, help the environment, but also adhere to the governmental policies that LL 152 New York City provides. In short, we play by the rules which are in the best interest of you and your family.
What is Local Law 152 New York City?
In basic terms, Local Law 152 New York City was introduced in order to have regular gas piping systems inspected. The intent of the law is to regulate gas line safety in Brooklyn and its surrounding areas. The law was introduced in 2016, and is now operating routinely since all of LL 152 New York City's rules have been finalized. 
Any building that has a gas piping system must adhere to the inspection guidelines imposed by Local Law 152. While there are some stipulations, (usually regarding the amount of people living in a building), the routine for all buildings with gas piping systems is the same. If you have questions about what category of inspection your building falls under, you can always check your building's Certificate of Occupancy. This will help you identify your building's occupancy group, which will then help you learn when your routine gas line inspection per LL 152 New York City is to be performed.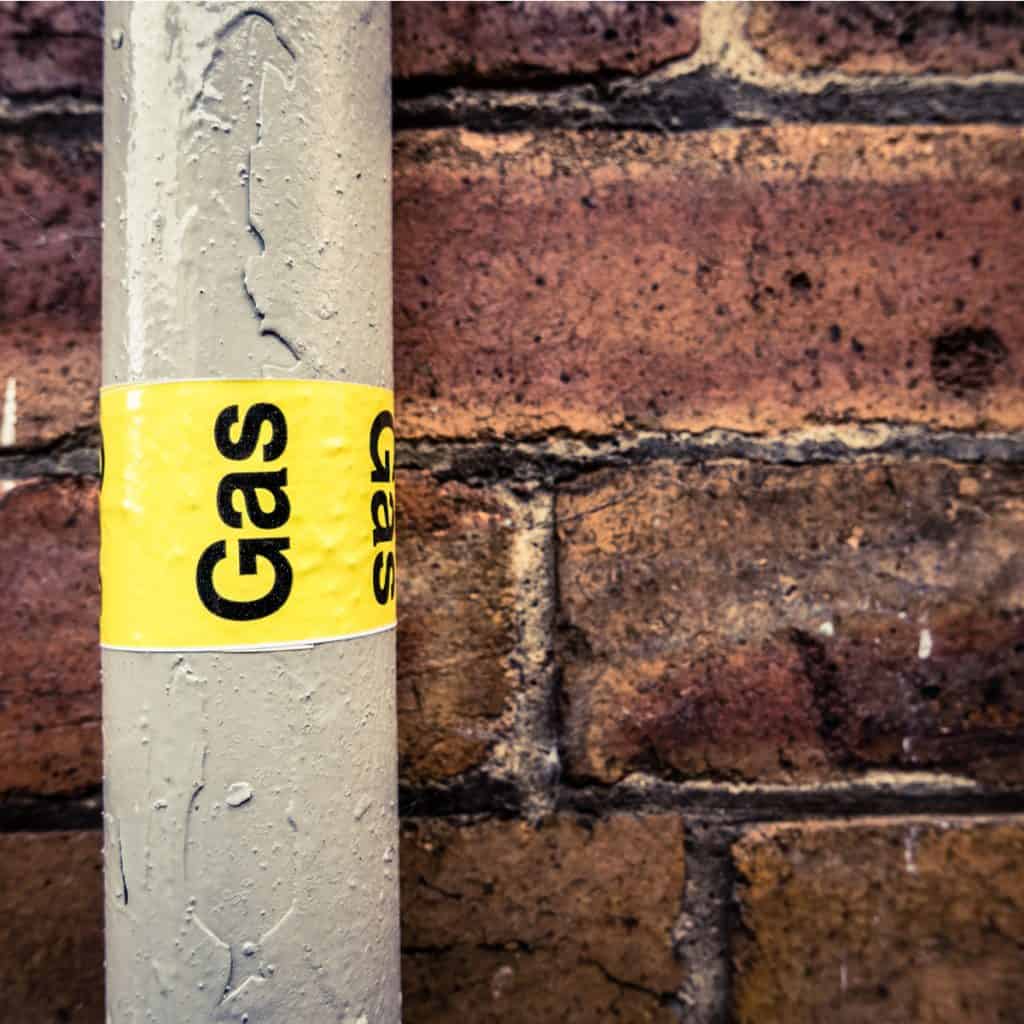 When will Gas Inspections per LL 152 New York City be Due?
This depends on what Community District your building is in. At the beginning of the year, a new cycle of gas inspections are due. After the first round of inspections, per Local Law 152 New York City, the next inspection must occur every four years. If you are curious as to what district your building falls into, you can look it up on the city's website. All of your inspections will be on the website, and the next round will be held four years following that. You can always keep up on LL 152 Brooklyn by going onto the New York City government website, or by contacting the New York City Department of Buildings, or the DOB.
What if My Building Has Been Built Recently?
Even if your building has just been built, it is a good idea to get a gas inspection no more than ten years after it has been approved for occupancy. After that time, it will be mandatory for the building's gas piping system to be inspected per the rules of Local Law 152 New York City. If you have questions about the regularity of gas piping system inspections regulations, you can always check with the New York City Department of Buildings website. After the tenth year of occupancy, the building will have to follow the guidelines of LL 152 New York City depending on its district.
How Do I Get My Building's Gas Piping System Inspected?
It is important that you comply with Local Law 152 New York City. In order to do so, you must have your building's gas piping system inspected by a qualified gas piping system inspector. The inspectors work on behalf of the building owner. Here at EZ Runer Construction Corp, we have a team of qualified licensed master plumber and apprentices who are certified and qualified to inspect your building's gas piping system. All the members of our team have been well versed in the rules of Local Law 152, and would be happy to make sure that your building is safe and compliant.
Are There Penalties for Not Complying with Local Law 152 New York City?
There are some steep penalties in store for you if you do not comply with LL 152 New York City. If you do not file an inspection certification before the correct due date, you may be in for a large civil penalty. The civil penalty for non-compliance of Local Law 152 if $10,000. If you are subject to such a penalty, you do have the right to challenge it. If you decide to challenge the penalty, you must do so within 30 days of the initial Local Law 152 New York City violation.
What Would Happen if My Building Does Not Pass a Local Law 152 Inspection?
If your qualified gas inspector has deemed that your building is unsafe or hazardous, then it is imperative that they notify you right away. The inspector must also notify the utility company and the Department of Buildings. After that, it is the responsibility of the building owner to take prompt action to bring the building up to code. This is also a good idea because you do not want to jeopardize yourself, your family, or your tenants. Remember, LL 152 New York City is in place to keep you safe and healthy, and EZ Runer is here to make sure that you and your building's inhabitants stay that way.
EZ Runer Construction Corp. : Keeping You Safe and Compliant
Among the many services that EZ Runer Construction Corp. offers, we proudly perform building gas piping system inspections. All of our inspections are compliant under Local Law 152 New York City. Our priority is to keep you and your tenants safe, warm, and compliant with LL 152 New York City. If you need more information on Local Law 152 New York City, please do not hesitate to contact us. We are also here if you are ready to get your building's gas line piping system inspected. If it is time for your building's gas piping system to be inspected, please get in touch with us right away. We look forward to keeping you safe and compliant for years to come!