CEO James Bealon aka (Easy) founded the Ez Runer Remodeling in April of 2001. EZ Runer is a full service plumbing and heating contracting company, installing eco-friendly plumbing, & heating systems. Proudly our experience spans over all phases of construction: plumbing, heating, design and renovations. Whether it is a commercial or residential project, our staff of 20 full-time employees is trained to do an exceptional job. 
We are a NY State and City MWBE certified company. We also hold master plumbers' licenses in NYC and Westchester County areas. All employees are HPD certified for lead safe work practices. Also OSHA certified for safe work practices.
We have done work for owners, property managers, project managers, and architects. With our innovative designs, we can make your kitchen, bathroom, or entire living space look amazing and increase the overall equity of your home or property.
NYC Master Plumber License #1855
Westchester Master Plumber License #1166
NYC General Contractor License #33969 
NYS Certified Backflow Tester #9682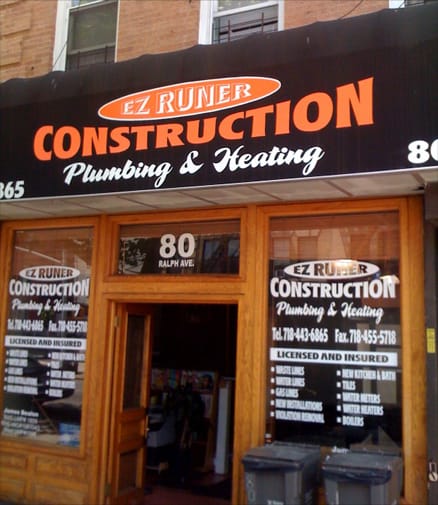 Your Plumbing And Carpentry Experts!