NYC's Top Rated Boiler Repair Professional
It is our job to make tough transitions easy with artistry and professionalism.
Boiler Repair Carroll Gardens, NY 11231
Experience Professional & Affordable Emergency Boiler Repair Services From EZ Runer Construction In Carroll Gardens, NY
A boiler heating system is an essential home appliance that can cause serious plumbing problems if not maintained regularly. When these units are in perfect working order, they provide you with hot water. However, if the unit is damaged, it can cause water damage and inconvenience at your home.
Are you looking for an experienced, reliable, and professional boiler service provider near me to help you with the replacement job for your boiler heating system in Carroll Gardens, NY? At EZ Runer Construction, our expert emergency boiler repair technicians are ready to assist you!
EZ Runer Construction provides efficient emergency boiler repair solutions to numerous customers in Carroll Gardens, NY. Our boiler engineer experts near me provide exceptional emergency boiler repair services in a timely, professional, and cost-effective manner.
We are well-versed in all brands of boiler and radiator systems, making us the ideal choice for installing a new boiler system or servicing an existing one.
Your boiler is a type of water heater that produces steam or hot water that circulates through pipes and radiators to warm your home. Steam boilers are less common in your new home construction than hot water boilers, and their engineering barriers differ. If you heat your home with radiant heat from the ceiling or the floor, you're using a hot water boiler.
If something goes wrong with your boiler, you will lose heat in your home. This can be especially troublesome during the winter when heating is essential. Our boiler repair experts near me, at EZ Runer Construction in NY, can assist you in resolving these issues promptly and professionally.
Signs & Symptoms Of A Broken Boiler
You need to inspect your system regularly to identify issues such as:
1) Water Leaks
Look for water stains, puddling around the foundation, and flaws in the pipes and fittings. Rust and corrosion around these components are the signs of a leak.
2) Problems With Temperature Regulation
Unusual readings could indicate a problem with the burner pilot, blower, or diffuser. Inadequately heating feedwater reduces efficiency and may cause temperature swings, resulting in deterioration and cracking.
3) Damaged Refractory Materials
Refractory products cannot protect your equipment from heat and pressure damage if they are not correctly installed or renewed due to natural wear. Look for material that is cracked, flaking, or chipped.
4) Ventilation Issues
Uneven exhaust temperatures and obstructed vents can lead to hazardous gas conditions.
5) Scale & Soot Buildup
If your boiler's heat transfer rate is not maintained correctly, it can lead to overheating and breakdowns. These are the most common problems that can cause damage your boiler. If you don't fix minor issues on time, it will only lead to more significant issues.
Boilers are pressurized systems that must not fail mechanically. When you notice damage or unusual behavior in your industrial boiler, contact our boiler repairprofessionals at EZ Runer Construction in Kings County. We will diagnose the problem and offer you boiler replacement services available to us.
Why HIre EZ Runer Construction For Emergency Boiler Repair Services In Carroll Gardens, NY?
If you're looking for a top-rated boiler replacement and maintenance company in Carroll Gardens, NY, look no further than our team at EZ Runer Construction. Of course, this is something that many HVAC companies claim. Their services, however, do not compare to ours.
For example, we recognize the significance of having a working boiler all year round. Even in the winter, we have an emergency boiler repair team that is available 24 hours a day, seven days a week over calls.
We're unique in the approach that we prioritize our customer satisfaction over anything else. Our boiler installation experts in Kings County will work diligently to complete your heating and cooling solutions and deliver coherent communication at every step.
Furthermore, we guarantee prompt and efficient emergency boiler repair services. We can restore your boiler installed at your home or office, whatever the issue is with your boiler. Our boiler installation team will work to restore normal operations as quickly as possible.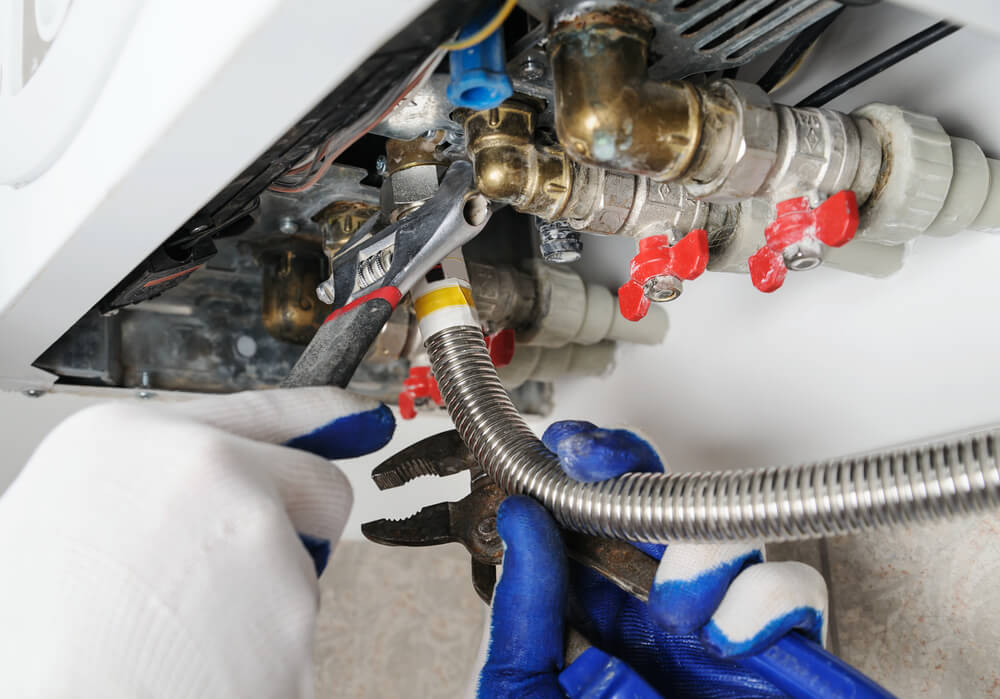 We advise scheduling boiler maintenance at least once a year. This allows our team to spot minor issues and make repairs. We can avoid significant problems in the future and help your boiler last longer.
Nobody wants to be stuck with a broken boiler during the cold winter. Call our boiler maintenance company, EZ Runer Construction, in NY today to ensure your boiler performs at its full potential.
Visit Us & Experience Outstanding Boiler Repair Services From EZ Runer Construction!
It is always great to have a boiler engineer near me in Kings County for inspecting your boiler if something is wrong. Many people are hesitant to make even minor repairs for several reasons. When working on something that can cost you or your loved ones your life, it's better to be safe than sorry.
Are you in need of emergency boiler repair in Kings County? Do you want to ensure it's in good working order before the cold winter months arrive?
Call the team at EZ Runer Construction on 718-443-4717 to schedule a free consultation today. We look forward to working towards the problems so your boiler is back up and running as soon as possible.
---
Useful links for Carroll Gardens, NY
Directions from Carroll Gardens, NY to EZ Runer Construction
---
Here are some construction-related links: