NYC's Top Rated Boiler Repair Professional
It is our job to make tough transitions easy with artistry and professionalism.
Boiler Repair Civic Center, NY 10007
Professional Gas Boiler Maintenance In Civic Center, NY
Do you rely on your boiler to keep you and your family warm and comfortable during the winter? If yes, EZ Runer Construction can assist you when you need gas boiler services near me in Civic Center, NY.
EZ Runer Construction is dedicated to offer an excellent client experience and guarantees 100% satisfaction. Our trained and qualified gas boiler maintenance experts from EZ Runer Construction will maintain and repair your boiler. After all, we've assisted households in New York County in saving energy and money for almost 21 years.
When you pick gas boiler maintenance services from EZ Runer Construction for your homes in Civic Center, NY, you can be assured that your boiler is performing optimally. We have decades of expertise in the plumbing industry and can service almost any brand or model of boiler. We'd be happy to assist you with your boiler maintenance as well.
EZ Runer Construction would be glad to walk you through the specifics of our boiler service packages near me. We service practically every brand and model of boiler ever manufactured. Furthermore, we can enhance its performance by maintaining your boiler heating system regularly. This might help you save money on future energy bills and repair costs.
We have served the regions in New York County since 2001, and our fast and affordable boiler replacement and repair services offer great satisfaction to our clients.
All our staff members at EZ Runer Construction are ready to assist you with your plumbing, heating, electrical, and air conditioning requirements. We have numerous gas boiler service experts in the region, and we will ensure that your project is done successfully. We also ensure that your house is handled with the utmost care.
What Does A Boiler Maintenance Service Comprise?
If you want to save money and enhance the life of your home's boiler, hiring a gas boiler service provider is an important decision. EZ Runer Construction is happy to provide affordable gas boiler services near me in Civic Center, NY.
Your home's boiler needs tuning up and examination regularly like our air conditioner. Our preventive boiler services near me includes a complete gas boiler service package to verify that all boiler components are operating properly.
Boiler maintenance also entails detecting minor problems early on so that they do not cost you more money later on. If you reside in New York County or the nearby locations, we would be delighted to come to your place and do boiler servicing.
Don't Ignore Your Boiler – Contact Our Professionals Right Away For Residential & Commercial Boiler Repair Services!
Our technicians have several years of on-site job experience. We are trained and dedicated to staying up-to-date with the latest advancements. Due to the expertise required to work safely on boilers, we strongly advise you never to try DIY techniques for boiler replacement.
For any residential or commercial boiler installation and boiler maintenance needs, contact EZ Runer Construction in Civic Center, NY.
If left unchecked, boiler issues tend to deteriorate over time. While boilers are well-known for their dependability and longevity, you should not take this for granted and consider opting for essential boiler maintenance services.
If you notice any unusual sounds or conditions, such as cold spots or water leaks, contact our gas boiler maintenance professionals at EZ Runer Construction immediately to prevent the problem from worsening.
Signs That Your Boiler Needs Repair Or Maintenance
Knowing when to call our boiler service experts near me is crucial. To avoid costly boiler repairs near me, you can schedule regular gas boiler maintenance. You must understand when to contact boiler repair technicians near me since failing to detect the problem early might exacerbate it and cost you much more money.
As boiler issues do not resolve themselves, you must call us as soon as possible if you notice any of the following signs:
1) If your boiler leaks water, it might create a decline in the water pressure, leading to more significant problems such as structural damage.
2 If you hear a rumbling sound like a boiling kettle, this could indicate limescale buildup, restricting the water flow and making the boiler work harder.
3) If the boiler is turned on, but the floor is not getting hot, it might be due to pump issues, rusted pipes, or air accumulation.
What Can You Expect From Gas Boiler Maintenance Services Provided By EZ Runer Construction?
1) Industry Acknowledgement & Work Backed By Insurance
Your boiler can have numerous issues. You might be aware of the destruction that inexperienced labor may cause in your house or company. EZ Runer Construction mission is to provide professional and affordable boiler replacement and repair services. You may rely on our professionals who have received training from the Institute of Boiler Ratings (IBR).
State master plumbing, gas-fitting, and sheet metal corporate licenses attest to the abilities and knowledge of our team. In addition, any work conducted in your home is covered by liability insurance.
2) Emergency Weather Service & Support
Restoring hot temperatures in your house or company can be challenging if your gas boiler is not working efficiently. Safety and comfort are our top priorities for you and your family.
You can rely on EZ Runer Construction in New York County to offer gas boiler service near me during severe winter. Thanks to our years of expertise in the boiler repair business, you may anticipate quick heating boiler repair services near me in Civic Center, NY.
Our superior gas boiler service technicians in Civic Center, NY takes the anxiety out of the situation, so you and your family can spend more pleasant days together.
3) Consistent Comfort & Safety Assurance
You can rely on our experienced boiler heating system technicians to keep you and your family warm from one severe winter season to the next.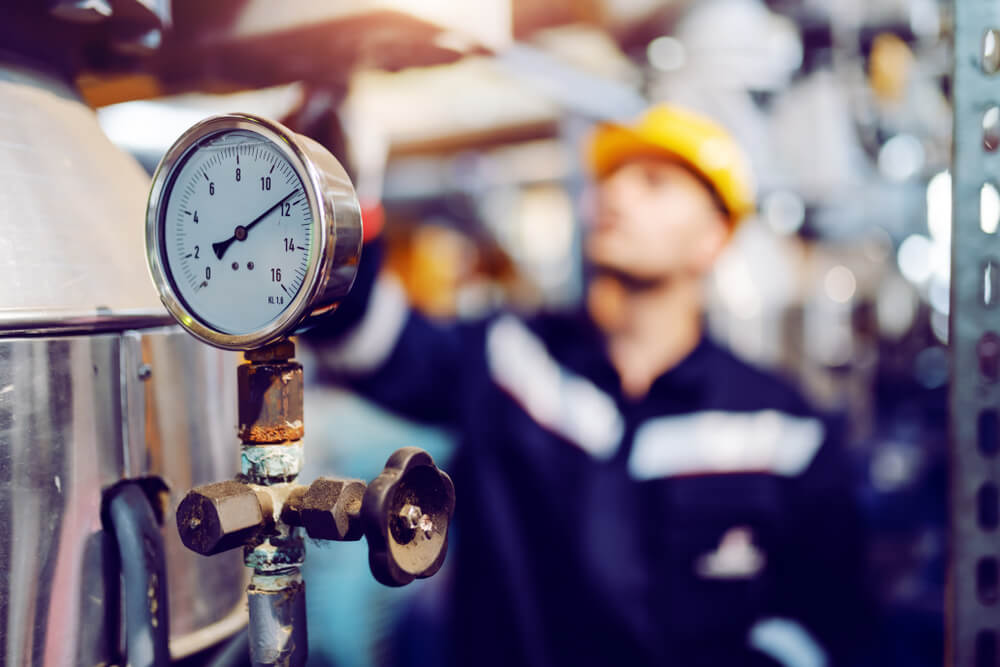 Even after hiring our boiler repair experts near me, if no heat is produced from your boiler, we will offer free boiler maintenance for the duration of the warranty. This is our commitment to you.
Reach Out To Our Team For Your Gas Boiler Services In Civic Center, NY!
EZ Runer Construction provides professional gas boiler services near me, so you don't have to worry about your boiler not working correctly.
These boiler maintenance servicesare crucial for enhancing the life of your gas boiler, keeping you comfortable at home, and perhaps saving you money on your energy bill. Please contact us on 718-443-4717 to receive an estimate or to set up an appointment.
Useful links for Civic Center, NY
Directions from Civic Center, NY to EZ Runer Construction
---
Here are some construction-related links: